Hey everyone! In this first volume of HUMANITY Community News we're celebrating over 5,000 stages shared by the community, the first user to reach Player Level 99 in USER STAGES, and telling you all about our Discord Creator Workshop. Let's get to it!
Over 5,000 Stages Uploaded
In addition to HUMANITY's STORY MODE, there's an ever-growing library of USER STAGES. And we just reached a milestone there: Community members have uploaded five THOUSAND stages. That's an amazing number that continues to increase as more and more players discover HUMANITY.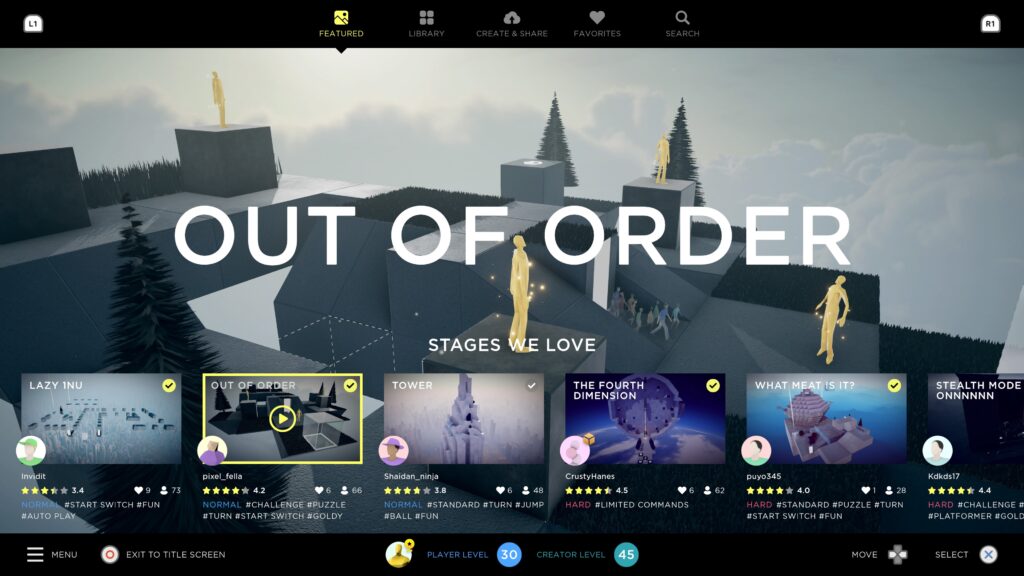 How do you play all this amazing content? From the title screen, go to USER STAGES. You'll be brought right away to our STAGES WE LOVE playlist, updated twice weekly with a hand-selected batch of levels to invigorate your puzzle-solving skills. Or come back every day for THE DAILY FIVE, a new playlist refreshed daily with five certifiably excellent community-made levels.
The First To 99
Congratulations to knighting, the first of our community members to reach the maximum Player Level. In HUMANITY's USER STAGES, you gain XP as you play and finish stages. You get more XP for completing more difficult ones and collecting Goldy, and the XP threshold required to get to the next level increases as you advance. 
By the numbers, that's…
4,131 user stages played

2,447 stages with all Goldy collected

Over 500 hours played

400,000 XP required for max level
For those of you yet to jump into the USER STAGES community, knighting has this to say to you: "There's a lot of fun, difficult puzzles in USER STAGES. Try checking out the Top Favorites playlist to get a good sample of what you can find, and maybe search for top-rated with some tags of what you liked from STORY MODE."
We also asked knighting to share some favorite user-made stages. You can search for all of these by stage name or by STAGE ID in the game.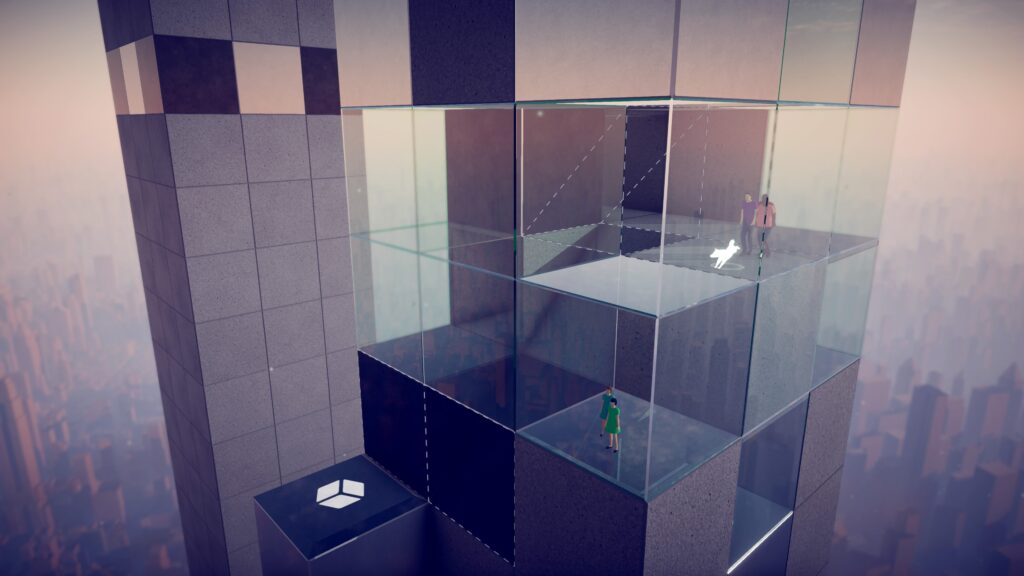 Thorium, by Latricmatic
STAGE ID: 192-816-5543
Knighting comment: "A neat little stage that shows just how much can be done in a small 3×3 footprint."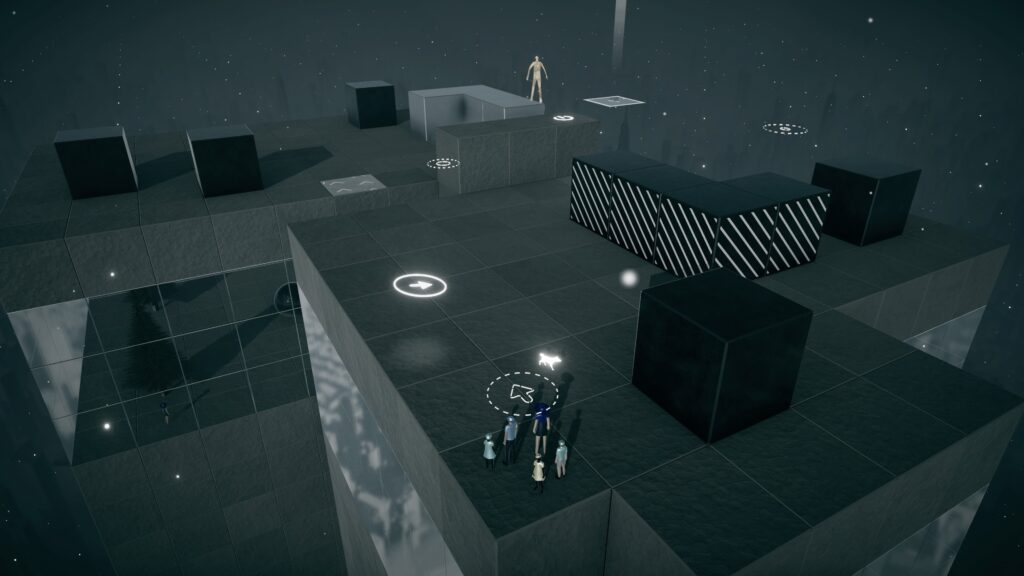 Take the L, by SuperPac
STAGE ID: 023-208-8399
Knighting comment: "Very fun stage with a large pushable but fully climbable block."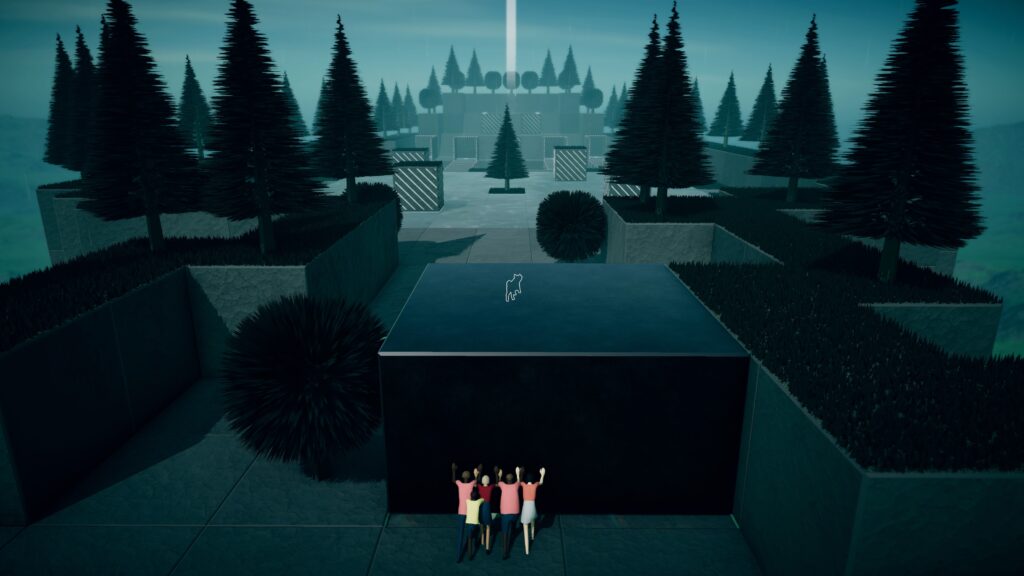 Time, by torquestomp
STAGE ID: 022-463-6509
Knighting comment: "A good example of how retracing your steps can have differing results."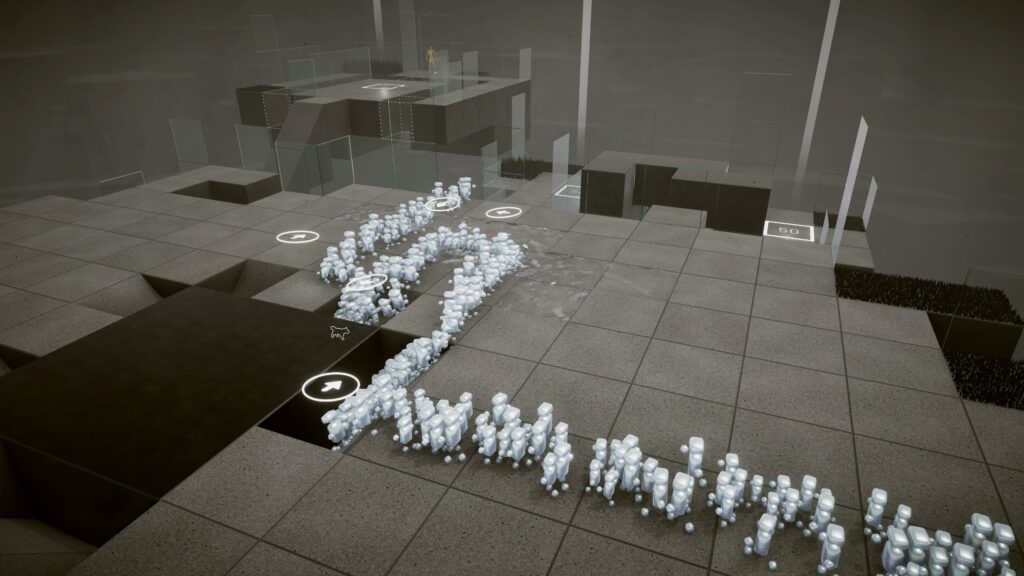 Shattered, by RobotEyeJoe
STAGE ID: 042-119-3316
Knighting comment: "Neat idea where the title is a good hint, requiring drastically changing human pathing in many ways from a single start."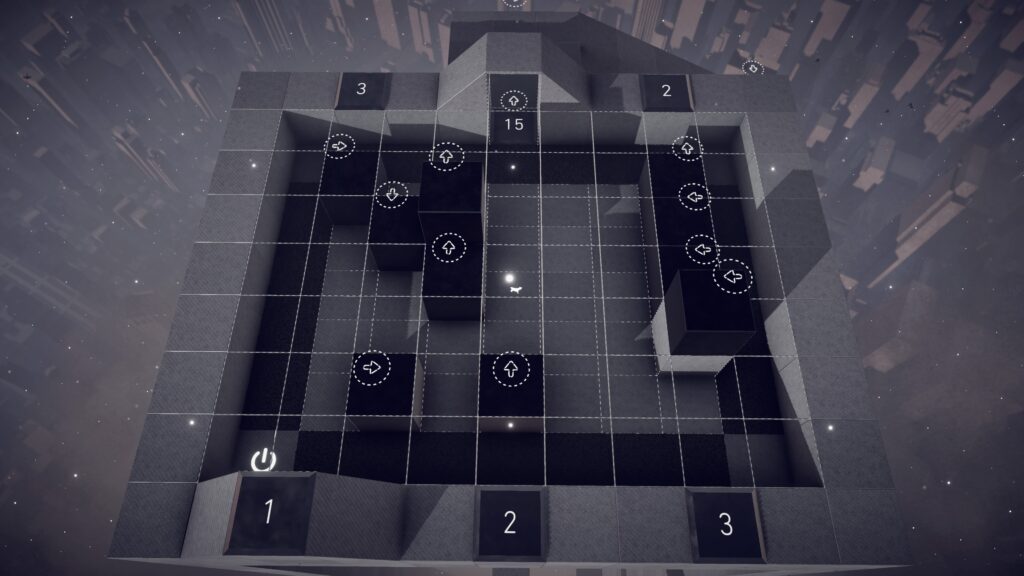 Top Down, by torquestomp
STAGE ID: 137-940-0750
Knighting comment: "Three layers of puzzle in one, a good example of just how complex things can get."
Knighting is also a prolific stage creator, so you'll find a playlist inside USER STAGES this week featuring their best work. We are hosting a special Humanity Hub community stream at twitch.tv/EnhanceExperience at 4 pm Eastern / 1 pm Pacific with knighting as our guest—so be sure to tune in!
On Our Discord: The Creator Workshop!
Want to get involved in making stages but not sure where to start? On our Discord we have a creator-workshop channel where creators of all skill levels gather to discuss making levels. And each week (or so) we land on a communal theme, encouraging our community to make stages based on that theme.
This week's theme is "COMPACT" – creating smaller, focused puzzles. Hop into the Discord to chat about this challenge and stay tuned for the debut of a playlist featuring these stages!
That's all for now but don't forget to join our Discord, follow us on X or Threads, and subscribe to our YouTube channel. We'll be back next week with another HUMANITY Community News update. To receive these newsletters via email, subscribe here!