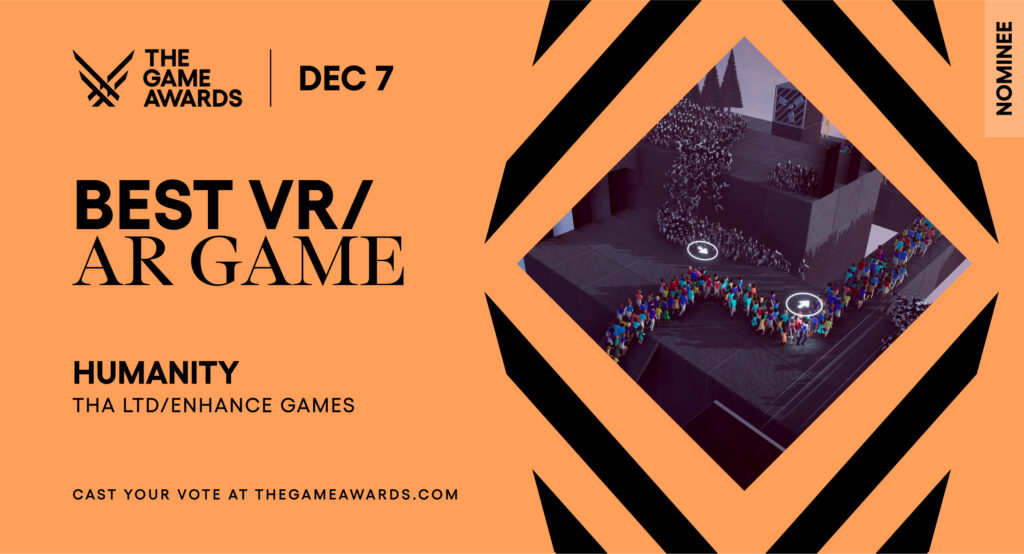 The Game Awards jury has recognized HUMANITY with a nomination for Best VR/AR Game and we were overjoyed to see HUMANITY in the list. In such an absolutely stacked year full of fantastic games, it's an honor to be nominated.
Starting today, you can vote for your favorite games on The Game Awards website. We sincerely hope that HUMANITY will get your vote.
Fan voting on the website is now active through Wed, December 6 at 6:00 PM PT. Fans can also vote in all categories on The Game Awards Discord Server and in China on Bilibili, WeChat, and Xiaohongshu.
Winners will be announced LIVE at The Game Awards on Thursday, December 7 at Peacock Theater in Los Angeles.