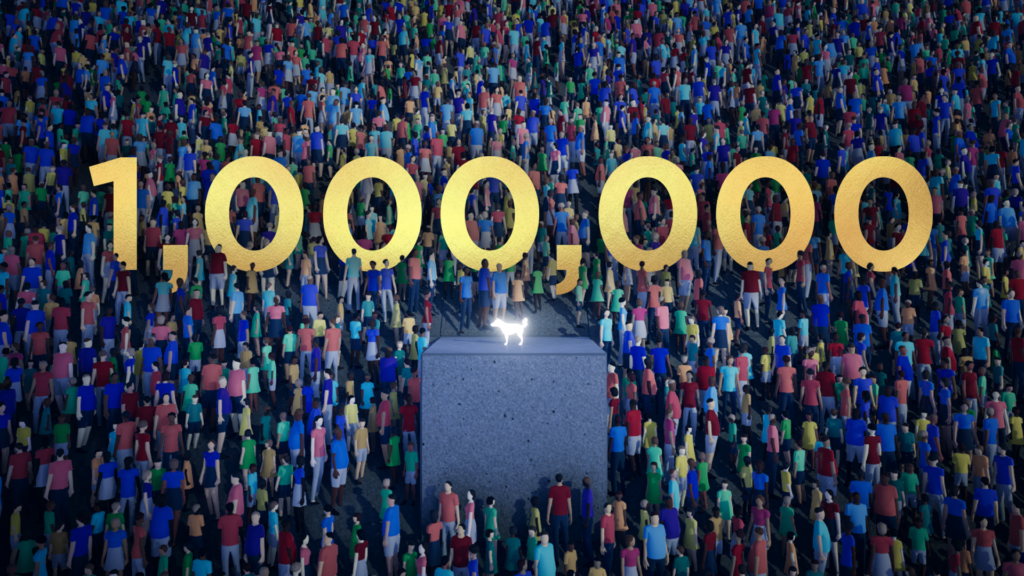 We're thrilled to announce that HUMANITY has achieved a significant milestone, surpassing one million downloads worldwide across PS5, PS4 and Steam.
Since its launch on May 16th, HUMANITY has garnered widespread critical acclaim from gaming media, boasting an impressive rating of 85 on Metacritic and Open Critic.
---

STEAM DEMO NOW AVAILABLE
Steam players can now play 10 specially selected STORY MODE stages and 3 USER STAGES in the free demo version of HUMANITY. Playable on PC, Steam Deck and compatible PC VR headsets, this gives users just a taste of the action-puzzle gameplay they'll find in the full version.
---

1.07 CONTENT UPDATE
We recently launched the 1.07 Content Update, which adds the Machines, a late-game action-puzzle element from the last chapter of HUMANITY's STORY MODE, to its robust Stage Creator. Turrets, Drones, Lasers and more can now be integrated into a user's stage designs and uploaded/shared for the community to play.
Our dedicated community has created over 5,500 stages, playable in the USER STAGES mode. Even those who are not ready to make their own levels can benefit from this always-growing library of levels which use HUMANITY's mechanics in unique and interesting ways. From standard puzzles, ornate artwork, and sprawling battle maps to near-impossible kaizo challenges, there's always something new to play.
Our community's support and enthusiasm for our Shiba Inu game has been instrumental in our achievement. The content in USER STAGES showcases the incredible creativity that can be achieved with HUMANITY's Stage Creator tools. If you've finished Story Mode, be sure to check out USER STAGES to play even more levels.
We're grateful to the players who have let us know they've platinumed the game and are also excited to see so many players enjoying creating and playing USER STAGES. We can't wait to see all the stages the community come up with next! Join us for our regularly scheduled streams where we highlight new stages and play them live at https://twitch.tv/EnhanceExperience.
For more information on the game, visit https://humanity.game or follow on Twitter/X @HumanityGame and Discord https://discord.gg/enhance.