CRITICS AGREE: HUMANITY IS TOP DOG!
ADORABLE SHIBA INU IS HERE TO SAVE MANKIND IN ACTION-PUZZLE GAME HUMANITY® AVAILABLE NOW FOR PS5, PS4, AND STEAM
WATCH THE CONCLUSION OF SHIBA'S ANTICS IN THE NEW LIVE-ACTION LAUNCH TRAILER
LOS ANGELES, Calif. – May 16, 2023 – It's the launch day for HUMANITY, a visually stunning action-puzzle collaboration from visionary designer Yugo Nakamura (tha.jp) and legendary creator Tetsuya Mizuguchi. The new launch trailer serves as a fitting conclusion to the Shiba's antics first seen in the live-action release date trailer, but it's only the beginning for HUMANITY. Play a lone Shiba Inu charged with commanding massive, marching crowds to the goal across a 90-stage Story Mode, or browse a wide array of user-generated levels crafted via the in-game Stage Creator!
Watch the launch trailer now:

Play HUMANITY on these platforms:
Reviews are incredibly positive, lauding the title's unique design, puzzling challenge, and user-generated content features. And this is only the first handful of reviews that went live the day before launch.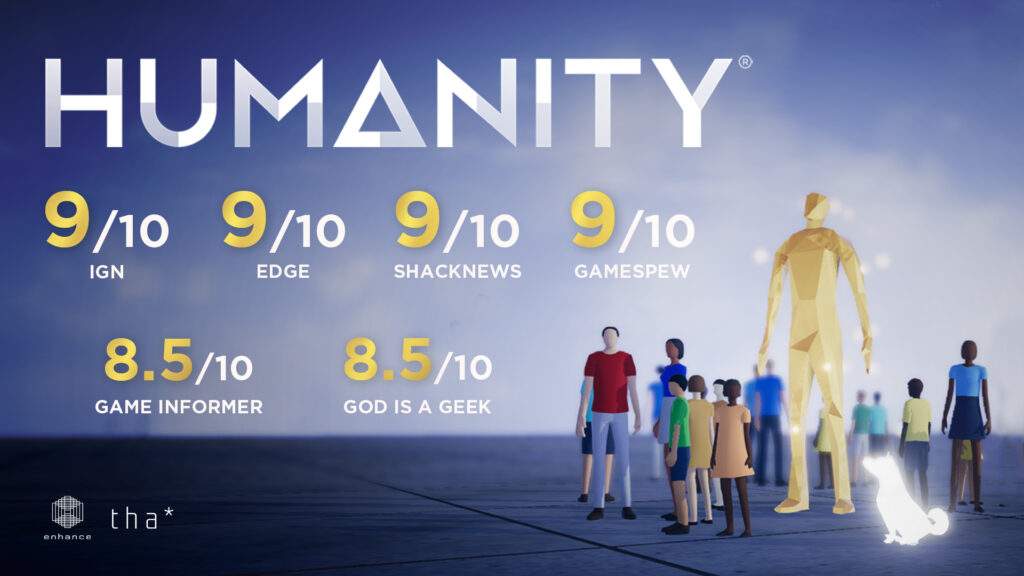 Miss the start of our Shiba's adventure? Watch it here.

In HUMANITY, you control a glowing Shiba Inu, placing commands on the ground for a giant marching horde of people to follow. Make them turn, jump, float through the air, swim, climb, etc., all to reach the goal (or goals) in each stage. The game gradually introduces these mechanics and more, combining them with each other and new elements to ramp up the challenge the further you go. Curious to know more? Check out the Gameplay Overview Series on YouTube, our official website, or our press kit!
HUMANITY Gameplay Overview Series
HUMANITY Trailers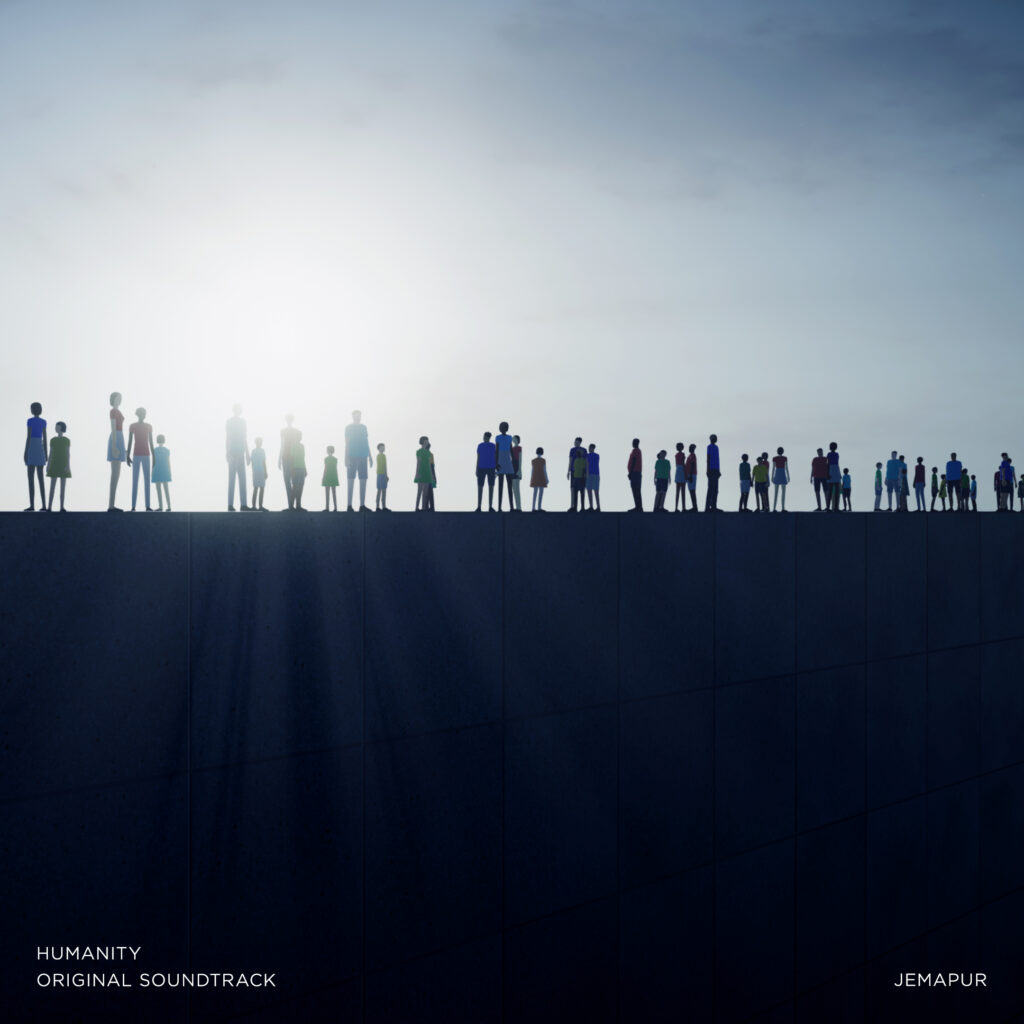 HUMANITY (Official Soundtrack) by JEMAPUR
Available now to purchase digitally on Bandcamp and Steam. It's also available on Spotify, Apple Music and other streaming services. HUMANITY (Original Soundtrack) is a sonic exploration of the game where you become a dog to command massive, marching crowds of people to jump, turn, push, float, shoot, and climb their way to salvation. The soundtrack contains 26 tracks and features a variety of instrumental, experimental, and ambient electronic tracks that uses harmonic vocal samples and live-coding to perfectly capture the game's epic scope and emotional depth.
ABOUT JEMAPUR
JEMAPUR is a wave addict, electronic musician, sound designer and coder.
His obsession with the sensations created by frequencies and waves has led to various experimentation and research in areas that not only influence but extend the perceptual and cognitive activities of the experiencer. His method? By using modular synthesizers to create phenomena as sound ecosystems that continue to transform in time in space.
JEMAPUR has composed music for a number of films and exhibitions, including the documentary film "Tower of the Sun" (2018) and the month-long exhibition "RESONANCE: Synesthesia + Feedback" in 2019 at De School in Amsterdam with the sculptor Victoria Galvani. He has also released several albums, including "Mode Cleaner" on Omen Wapta in 2021 and three albums on UN_N in 2023.